IT Consulting and Support
IT Project Staffing
At KML Computer Services, we're dedicated to ensuring that our customers get the maximum benefit from technology. Your IT strategy impacts where your business is one year, five years, or ten years from now. The critical role technology plays on a daily basis increasing productivity, ensuring top-level security, improving operational efficiency and enhancing communication in your business.
5 Common Questions You Need To Ask:
Are your employees able to effectively and efficiently communicate, coordinate schedules, & share contacts?
Have you standardized and integrated your business software?
When making an IT buying decision, do you look for the biggest return on your investment or the solution that offers the most reasonable price?
What do you know about the latest technology and how it could impact your business?
Would you know where to start to find the best solution for your business?
At KML Computer Services we understand the technology needs facing businesses large to small. We've helped many clients in a variety of market segments develop and implement informed, comprehensive, and targeted technology strategies to maximize and enhance their business environment.
KML's Network Support Consultants can help you build and deploy a Firewall/VPN, Server, or Workstation solutions and we also provide round-the-clock monitoring and support of this infrastructure. KML's network infrastructure experts work with leading edge security, networking, and computing vendors such as Cisco and Dell.
Whether it is from a gradual introduction of technology and processes, to a comprehensive changeover of your entire IT environment, the seasoned staff of certified consultants at KML Computer Services will be with you every step of the way.
Projects:
Projects are a service KML provides to their customers at a separate cost, plus equipment and hardware costs. Some examples of projects are, moving and or mounting a TV, installing a sound system or re-structuring of any sort.
Benefits
KML will establish and manage project expectations
We will provide Project Management and ensure that everyone is on the same page
KML will recommend improvements applicable to all areas of the client's proposed project, including, structure, processes, people, tools, & either performs or provides oversight for the implementation of recommended changes
We will work closely with client management teams to compile and assess business needs
We also manage the interdependent projects which comprise client transition programs
KML is always tailored to the needs of our client's time and budgetary guidelines.
Server Room Clean Up
Are you scared to even enter your server room for fear you may bump the wrong piece of hardware or touch the wrong wire?
Don't be embarrassed. KML has cleaned up the messiest Server Rooms out there.
Protect your technology!
After all, a clean, organized and labeled Server Room makes for an efficient room full of protected technology.
Technology Moving Services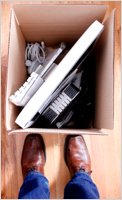 After growing out of our first office, KML understands the thought of moving to a new location can be daunting. Let our first hand experience and our consultants' extensive knowledge of computers and computer networks take care of this crucial component of your business move. Whether you're planning a move down the hall or across the country, relocating your technology systems – including production workstations, computer systems, or a data center is no easy task. It's one that requires the commitment of highly skilled staff and resources, and demands attention to detail.
We will complete:
Take down, move, and the rebuilding of your network.
Troubleshoot desktop/server startup problems.
Reconfigure server & network for the new environment.
Install necessary voice and data cabling.
Arrange for an Internet connection.
Virtual CIO (vCIO)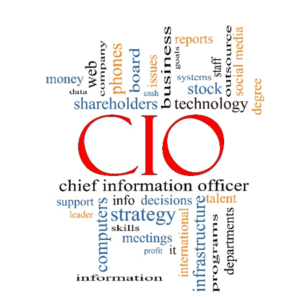 IntelleMANAGE vCIO – KML designed the vCIO process to work one-on-one with your team to understand your goals, business methods, and current information systems capabilities.
The virtual Chief Information Officer (vCIO) program is designed to take the partnership between KML and a small business to a new level. Though all of our customers are assigned an account manager, a vCIO is a more intense involvement in the technology and business affairs of the partner.
What is distinct about the KML vCIO program is that there is an entire team, not just one individual, assigned to complete research, give advice and guide the interaction between KML and the partner. While you will be assigned a primary vCIO, others will get involved at various times.
More About vCIO
A Virtual CIO Understands Both Business and Technology
Our vCIO consultants bring the all-important "operating experience" of a Managed Service Provider providing 24×7 support for more than 700 clients and thousands of devices. As a Managed Service Provider, unlike "pure" IT consulting companies, we understand the "operational" characteristics of multiple IT platforms, monitoring tools, and devices.  Our IT consulting services are typically used by companies that:
Need to quickly scale IT infrastructure
Are required to implement cost reductive measures
Are faced with significant capital expenditures and legacy equipment problems
Are confronting global expansion challenges
Need to adhere to changing compliance regulations
Need to merge multiple IT operating environments
Need better alignment between business objectives and IT infrastructure requirements
Need to improve business processes and productivity
At KML, we provide forward-thinking information systems consulting focused on leveraging technology to increase business performance. Our vCIO process is designed to work one-on-one with your team to understand your goals, business methods, and current information systems capabilities.
KML Definition of a vCIO
The vCIO possesses a blend of technical and business experience intended to have application in guiding the internal processes of the company and how they may be able to be made more efficient with technology. The vCIO assists in maintaining the infrastructure but also provides more forward-looking services such as a technology roadmap and identification of opportunities to make the business more efficient through processes and procedures which can be assisted through technology.
THE VCIO IS RESPONSIBLE FOR

:
Objectives – link technology to business objectives
Roadmap – Create a technology roadmap for the business based on the growth and goals of the organization
Budget – assist the management team in creating a realistic technology budget based on the business objectives
Technology Trends – staying abreast of trends and how they might impact the business objectives
IT Projects – a positive and firm grasp of IT project planning and management
IT Platforms – familiar with a broad range of IT platforms and technologies and how they may apply to the business
Business Process Workflow – understanding how these are implemented so they may be tied to an appropriate technology. Also able to suggest improvements in process and workflow
Meeting Attendance – At the behest of senior management, attend designated meeting to listen to and advise on technology issues
Planning – be involved at project planning from the start
THE VCIO IS:
Agile – able to move fast and quickly change direction as needed
Flexible – understands that there are many technical approaches to every issue
IT Savvy – will understand the impact of different technologies and the possible disruptions of something newly introduced
A Leader – someone who understands leadership and management
Experienced – have experience in business, technology and management of programs and people
Customer Oriented – will always put the customer and the business first and make technology bend to process and not bend process to technology.
Engagement
A vCIO engagement begins with a detailed assessment of the total technology picture:
Infrastructure

Server
Network
Security
Internet
Telephone
Mobile

Printer setup
Application environment
Business processes.
This will require interaction with various members of staff as well as contact with technology providers and take a minimum of four days to complete.
The deliverable for this assessment is a complete report of findings including recommendations for improvement in certain areas.
If a KML IntelleMANAGE client at the time of assessment, much of the information will be readily available and decrease the time and cost of the assessment.  The deliverable will remain the same.
Managed services from KML Computer Services provide you with more reliable performance and more predictable expenses. That means you get more value from the technology you've already invested in, while actually reducing the total costs of IT problems and the resulting downtime.